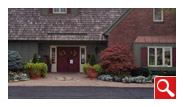 Eastern Floral has been a significant part of the Grand Rapids community for over 60 years. In 1950, founder Frank DeVos saw an ad in Grand Rapids Press "Business opportunity-floral shop for sale." This was kept for two and a half weeks and then thrown away. "The Flower business just wasn't for me," said DeVos. "At 10:30 that night the ad was taken out of the wastebasket and I called the realtor." The one-year old Eastern Floral, located at Eastern Ave. and Franklin St., was purchased.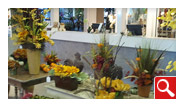 DeVos moved the business to 28th street and Broadmoor in 1968. This move lead to a rapid and steady growth. In 1998, DeVos sold Eastern Floral to a national company headquartered in Fort Lauderdale, and in 2001, the business was acquired by Bing Goei in a bankruptcy sale. Now overseeing Eastern Floral's seven locations in Grand Rapids, Grand Haven, Holland, and Spring Lake, Bing and his children are committed to offering only the finest floral designs, plants, and gift items backed by service that is friendly and prompt. Every one of their associates is dedicated to making a customers visit with the shop a rewarding experience.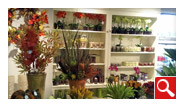 Eastern Floral has grown to be recognized as an industry leader and has been awarded as a top 50 florist in the USA. This award is one of the most prestigious in the industry with over 36,000 florists competing for the honor. Locally, Eastern Floral has been awarded "Best Florist" by Grand Rapids Magazine Reader's Choice Awards & On The Town Magazine for the last four years, and "Best Florist" 2008, 2009, 2011, and 2012 by the Grand Haven Tribune "People's Choice" awards. This is a reflection of the personalized and special attention that we give to every customer.
We believe in exceeding customer expectations. We custom select flower shops in cities across the country with the highest qualification and capabilities to satisfy the most discriminating customer. Most florists we affiliate with have been personally selected to serve on our "Preferred Florist" list that we refer to when sending orders that are not in our delivery area. You can rest assured when you place an order with Eastern Floral, our satisfaction guarantee is always included.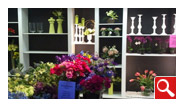 Once you place your first order with Eastern Floral, we maintain any special information and all addresses of your recipients for your future use. Next time, all you need to do is make a selection and give us a name! Easy as that!
Simply let us know your list of special occasions you wish to be reminded of and we won't let you forget them. Our staff will be happy to notify you of special dates or occasions by email, or phone. Call today and give us your list, or register online and set one up today! We won't let you forget anyone!